Project Brief
The Client: Reliant Asset Management and its subsidiaries support a wide range of modular space solutions including design, manufacturing, transportation, construction, and financing. RAM's revenue grew from $185,000 in 2010 to more than $85 million in 2015 – and was recently ranked number 3 on the 2014 Inc. 5000, Inc. Magazine's annual list of the fastest growing private companies in the U.S. Today, Reliant Asset Management owns and leases 5,000 modular buildings across 43 states, as well as in the Canadian Provinces of Alberta and Ontario.
Relationship Background: Dremana Productions began working with Peter Eberle, RAM Executive Vice President, in 2007 when he was President of OSI Furniture. Since 2007, Eberle has hired our team to build a total of 6 websites in 4 different industries, as well as handling Aries Building Systems online marketing, tradeshow booth design, "The Aries Guy" video campaign, print media, SEO/SEM, and company logos/branding.
The Objective: In October of 2014, Reliant Asset Management hired Dremana Productions to increase search engine ranking on targeted keywords resulting in higher online visibility for ariesbuildingsystems.com. In addition, our team was encouraged to utilize our video production skills to enhance the success of our campaign.
The Campaign: Dremana Productions launched a 1-year Visibility & SEO/SEM Campaign for ariesbuildings.com. Right out of the gate we enjoyed the advantage of having built the ariesbuildingsystems, ariesresidencesuites, and classleasingllc websites with SEO in mind. From here, we created content using the most valid and effective keyword phrases and integrated our "Aries Guy" video campaign. Next, we tracked the rankings for keyword phrases and fine-tuned our revisions based on insights we gained. Besides being recognized by The Modular Building Institute in the "Best Web Design" category, we are happy to deliver impressive analytics reports 1 year later.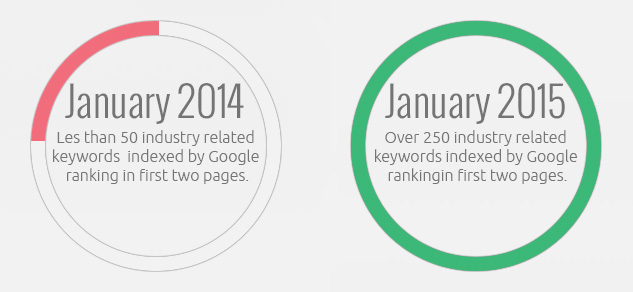 During our 12-month campaign, pure organic visitors increased on the average by 56%. These extra visitors discovered Aries Building Systems through a search engine.
Services Provided