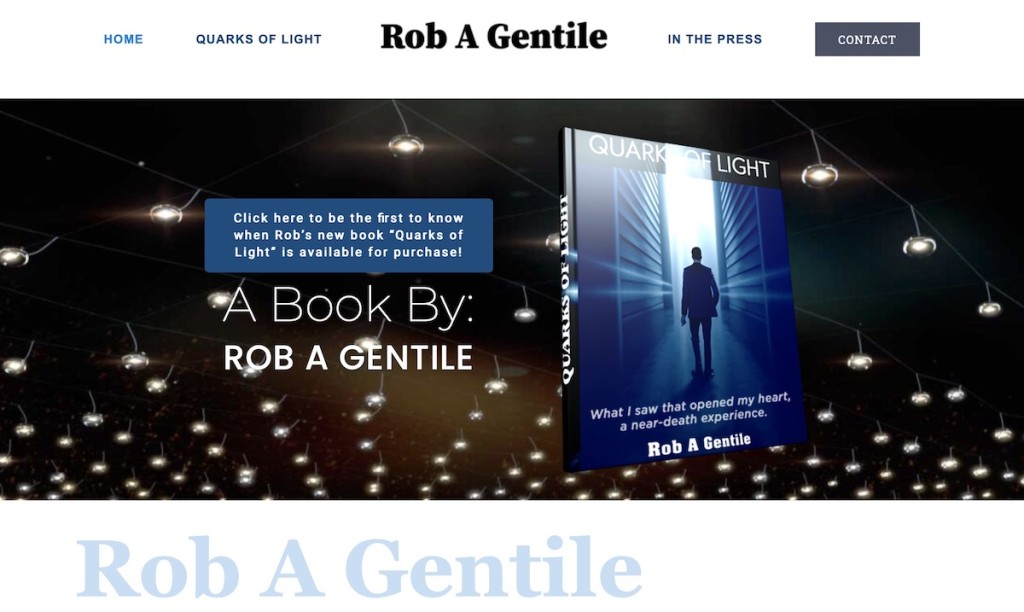 Every so often in life, you come across a book that rattles your cage in the best way possible. "Quarks of Light" IS that book. Our team was fortunate to cross paths with author Rob A Gentile on other work project, and it became known this future best-selling author was in need of an initial "shove-off" into the digital space. Our goal with Rob is to raise his visibility through SEO, social media, and traditional marketing. By the time you read this, he'll be into the next chapter of his journey; teaming with an experienced self-publisher to take his book launch to the finish line.
Client:
Author Rob A Gentile
Industry:
Publishing
Project Description:
Digital Marketing in Support of Self-Publishing Project
Provided Services: W
ebsite, social media platform setup, digital marketing strategy, content creation, platform management, copywriting, graphic design, branding, animation, traditional marketing.
Website:
robagentile.com