OUR MISSION IS TO SHOW THE WORLD HOW GREAT YOU REALLY ARE
by utilizing CREATIVE ADVERTISEMENT
How is it that one single group of people excel at marketing regardless of the medium? How can the same team that started as a rock band create a magnificent corporate power point presentation, design a custom media storage application, and write the most moving soundtrack to the video they also shot, produced, and edited?
Because, after 20 years of marketing experience and a handful of good fortune, they've learned the one thing that they are truly great at: Using their unique creativity to become memorable.
How Does Dremana Show the World How Great You Are?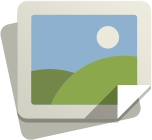 We're Creative
We'll deliver results, and we'll do it differently than anyone else can.
Dynamic Solutions
Besides being born this way, we have spent our lives preparing to work with you. Take a look at our
Timeline
.

We're Intuitive
We specialize in efficiently making the invisible "visible." It's a gift.
We Understand
We're people people. Show us who you are and we'll show you (and everyone else) why you're great.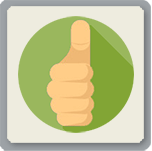 We're Determined
Our favorite word is yes. We've never met a project we couldn't tackle.
Let's Go
There's only one way to make something seemingly impossible, possible. And we have it: determination.