Please BE KIND to Cyclists
andre
2018-06-19T20:09:30+00:00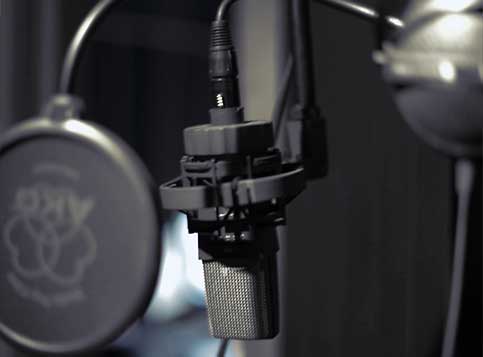 The founding members of Dremana Productions started out as musicians; so naturally we operate our own recording studio and video production set in Austin, Texas. This gives us a unique advantage: completing multimedia production in a timely manner while maintaining total creative freedom every step of the way.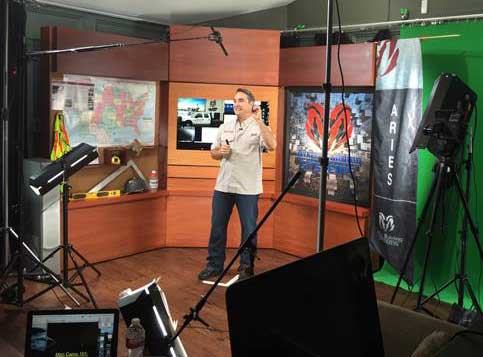 Some Words From Our Clients
Dremana Productions was recommended by our corporate office after they'd done work for some of our other member companies. Our website was in need of a drastic redesign. Dremana designed the new site and offered suggestions to improve the interactive nature for our customers. They visited our facility to shoot video and still photos for the site. We have had only positive feedback on the redesign and have experience increases in traffic. The site is more user friendly with both standard and custom product catalogs. The company video, produced and shot by Dremana, has been used on many occasions in customer presentations and is included on our site to help potential customers become familiarized with our capabilities. Dremana's knowledge of video production and site design was invaluable.
The project we did with Dremana was very successful. The Dremana people were very professional, helpful and fun to work with. I plan to use Dremana in the future for updates and additions to our site and I highly recommend them.
Although our website was an E-commerce "on a budget" deal, Andre never made us feel like this was the case. He treated us like it was their top priority. I will never forget this, and will always recommend Dremana Productions.
Dremana Productions takes the art of listening and understanding to a whole new level. Grace, Andre and the team invest the time necessary to understand your business, your needs, and the goals for the site. I have collaborated with them on three different websites covering three very different applications across non-parallel industries. Their professionalism, creativity, passion and sincerity ensures a true collaboration with the customized results exceeding every expectation. The validation of their abilities and the success you will enjoy is immediate.
We tried a few other web designers (although I consider Dremana a multimedia production firm) and they always tried to fit our needs into their package.
I've been working with Grace on various projects for over 15 years and since she and Andre started Dremana Productions, I know exactly where to go when I need something very quickly, professionally, and no-hassle. The company they have built is very special and if you have the honor of working with them, you'll see why. Andre designed my personal website and continues to provide any maintenance I need whenever I need it.
Right from the start, Dremana Productions impressed me with their efficient, professional manner – an approach that not only inspired confidence, but generated the results I have been looking for. I needed an effective solution to promote my music as an "Inspirational Rap Artist" using my music to inspire people by raising awareness and funds to find a cure to "End Duchenne Muscular Dystrophy." As a new face in the industry they personally encouraged and directed my music career to success and at the same time contributed to raising awareness to help find a cure.
My music has benefited immensely from having hardworking folks like Grace, Andre, and Kelley. I owe them, along with many others there, sincere gratitude for helping my dream come true. They have opened doors professionally and personally. Dremana Productions assisted in creating my first album cover, professional music video, website, interviews and help with coordinating "The Ryan's Day" fundraiser's each year.
Dremana Productions is filled with passionate, talented and genuinely inspired professionals from all facets of the media and music industry. And with a sense of humor. If you haven't had a chance to work with Dremana Productions diverse and friendly team, you're truly missing out on a great experience.
1. MEET
First, we meet and have an Initial Consultation (preferably in person, but we also telecommute!) to discover your greatness while discussing needs and expectations. Looks like we can help you? Awesome! Turns out we can't? We'll refer you to people who can.
2. PLAN
We make a roadmap to greatness! Then we work up a detailed estimate, along with a proposal/agreement that everyone feels awesome about. You don't have to be shy about asking for what you need – budget, scope, and beyond. Remember, we love saying "Yes!"
3. EXECUTE
Let the excitement begin! The creative portion of our journey is underway, and a considerable "back and forth" team effort ensues to accomplish our shared goal. After establishing a well-oiled project-tackling machine, we stop to examine the finished project…which brings us into the testing phase.
4. TEST
What can we say? We love data. The numbers tell the whole story. We can quantify everything -how many visitors your website got this week, which brochure your lead call came from, and which blog posts are getting the most attention. Testing the finished product gives us control over our target.
5. DELIVER
Finally, we deliver results. And then we continue this process all over again from the beginning, creating an upward-bound-highly-contagious-cycle-of-satisfaction. From educational videos to online book sales, grand openings to full-fledged marketing campaigns – we'll lead you to the finish line.